The 15-18 Snakes and their seemingly endless combination of hideous uniforms are ready to invade Coors. They say "The Evolution is Here." I say "the Evolution is Damn Ugly."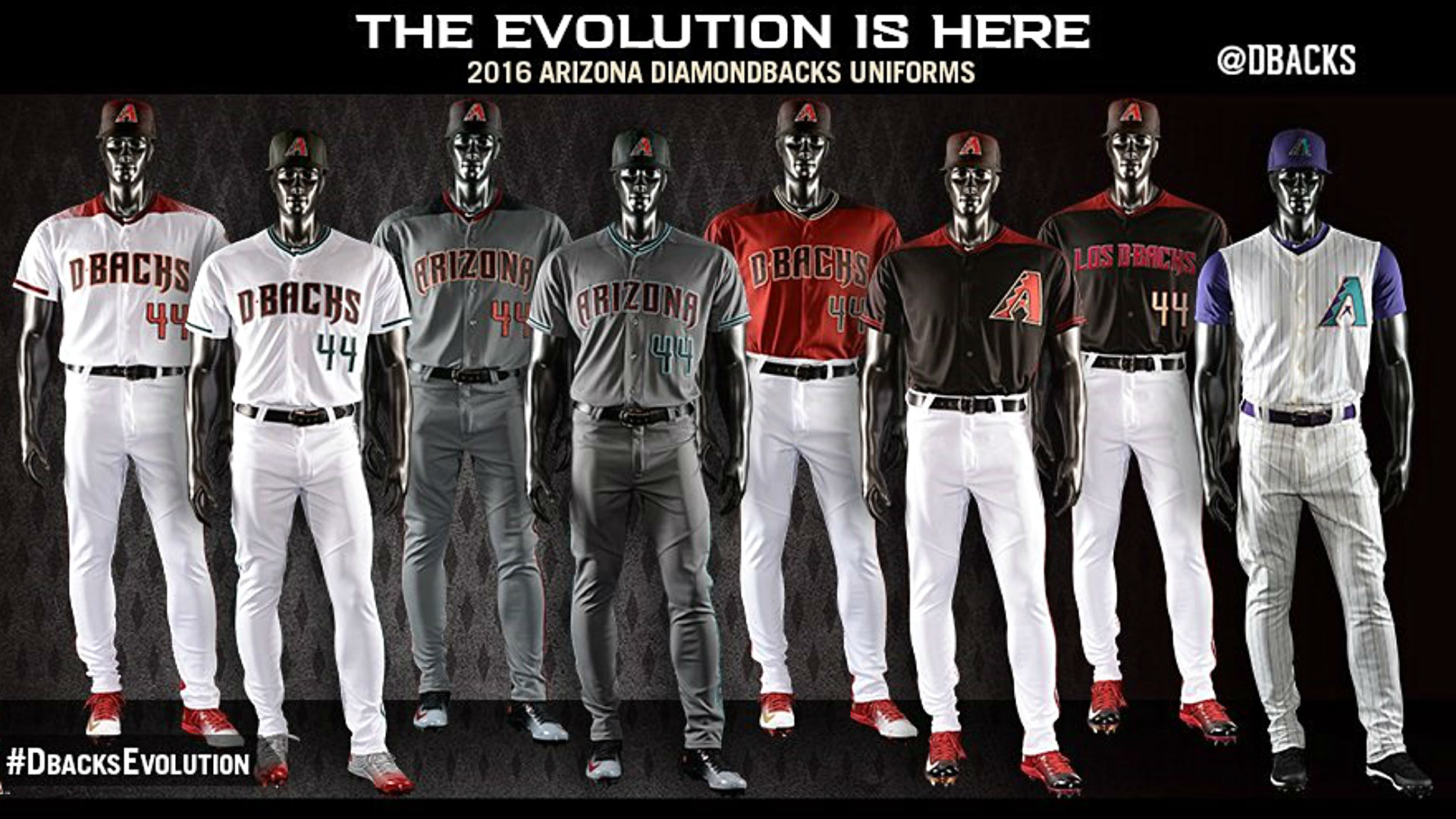 Pending last minute changes, the 15-16 Rox will see former prodigy to-be-called-up tomorrow from Reno Archie Bradley. Here's the scoop on Bradley from RotoWorld:
………The right-hander has pitched very well at Triple-A, posting a 2.45 ERA and 34 strikeouts in his first 25 2/3 innings
Ruby De La Rosa and Robbie Ray are likely to pitch games 2 and 3. The Rox will counter with Chatwood, Rusin, and Chettis. On the surface, this seems like a great opportunity to right the proverbial Coors ship.
To do so, we'll have to contain the DBacks very solid offense. Jake Lamb and Brandon Drury are emerging as good young hitters to compliment the always tough Paul Goldschmidt. Of course the flip side is the DBacks rather horrific outfield defense.
SF (17-16) will continue their homestand against Toronto. The 16-15 Dodgers have the Mets in Chavez Ravine, and get da Grom and Thor (which means we'll likely miss both next weekend).